Livestreaming Links (for evening meetings and Sabbath morning, including Sabbath School)
English language: YouTube
Spanish language: Facebook
Join us for in person (unless COVID-19 rears its ugly head again) on the campus of Gem State Adventist Academy, June 14 - 18, 2022.
We have a great lineup of speakers: Dr. Darold Bigger will start us off Tuesday through Thursday evenings, followed by Shawn Boonstra Friday evening through Sabbath evening.
If you can come during the daytime Wednesday through Friday, come and choose a seminar or two to attend. Want to learn more practical ways you can participate in Operation Exponential Growth? Come to Douglas Na'a's seminar. Interested in how Ellen White spent the last 15 years of her life? Join Dale Galusha for an engaging seminar. Want to reach out more to your community, meet the needs of your neighbors? Sung Kwon will be sharing his passion for community outreach.
Pastor Mark Tamaleaa is the speaker for the Young Adults in the Tent (on the weekend). Pastor Robert Costa is the speaker for the Spanish language camp meeting, which is also June 14 - 18, 2022.
Dr Richard & Linda Sloop from Yakima, WA will be presenting our health seminars!
Sabbath afternoon we will finally (!) be graced with the beautiful harmonies of Victory Choir. You won't want to miss the concert on Sabbath afternoon.
We'll have programs for kids of all ages - Beginner through Youth!
Camp Meeting Map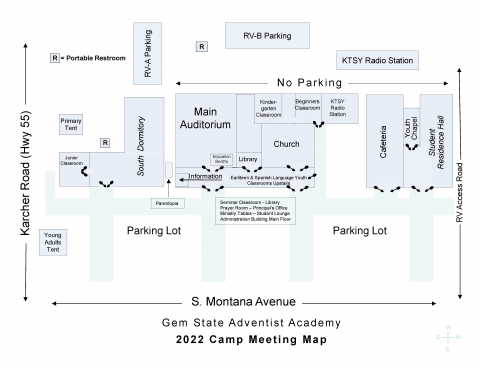 Children's/Youth Schedule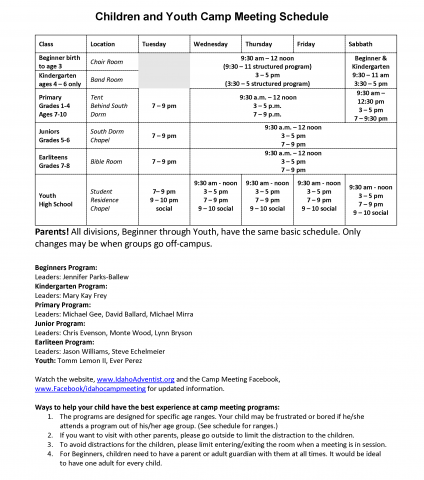 Adult/Spanish/Young Adult Schedule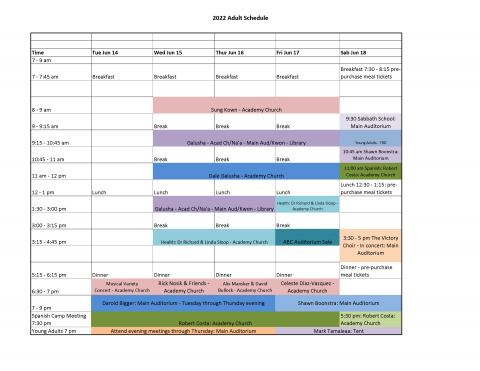 Young Adults
Meeting on Friday evening @ 7 pm, Sabbath worship @ 10:45 am and Sabbath evening @ 7 pm in the Young Adult Tent.
Registration - for Lodging in Dorms/RV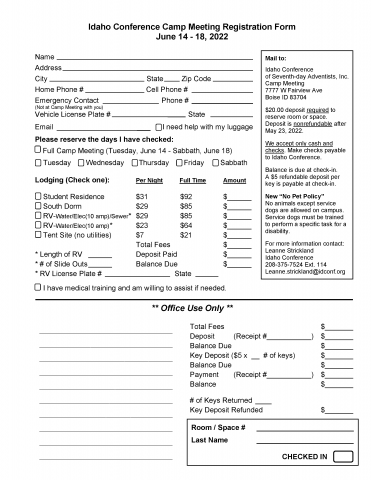 The Victory Choir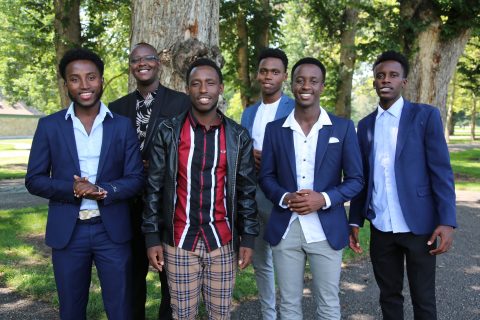 The Victory Choir, a youth Rwandan refugee choir from the Oasis Seventh-day Adventist Church, is our Sabbath afternoon concert guest! You'll be blessed by their beautiful harmonies!
Robert Costa, speaker for the Spanish Language meetings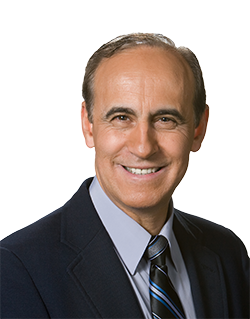 A native of Uruguay, Pastor Robert Costa is the speaker/director of Escrto Está, the Spanish television program of It Is Written. Escrito Está is broadcast weekly via satellite, cable, and over 11,000 local channels and radio stations, reaching more than 138 countries.
Pastor Costa earned his college degrees in Argentina and the United States and has served as pastor since 1980 in South America and North America. His passion to share the good news of God's Word has led him to conduct more than 300 evangelistic series around the world in the last 15 years. Presently, Robert and his wife Nancy live in Maryland where they actively serve the Lord together.
Pastor Mark Tamaleaa, Young Adult Speaker
Pastor Mark Tamaleaa currently serves as the Youth Pastor in Kansas City, MO at the New Haven Church. In the last 24 years, he has served as conference youth & young adult director, young adult pastor, teacher and principal. 
Pastor Mark and his wife, Mindy, have been married for 25 years. They have four children. They have a heart for counseling young couples and leading young people to Jesus.
Join Pastor Mark in the Tent beginning on Friday evening. Young adults - please join the evening meetings with Dr Darold Bigger Tuesday - Thursday evenings.