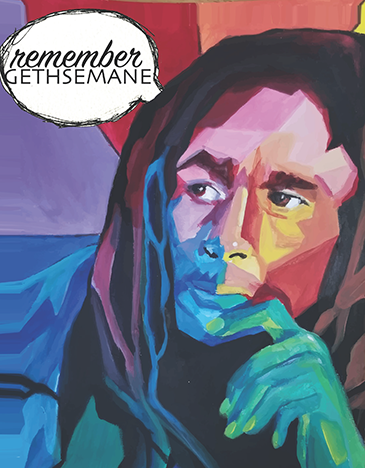 Remember Gethsemane is the theme for 2021 Idaho Conference Camp Meeting, June 8 - 12, 2021. Ivy Baltazar, student at Gem State Adventist Academy, won the graphic contest to illustrate our theme, Remember Gethsemane! This contest was open to high school youth in the Idaho Conference.
Although we had some technical difficulties toward the end of Wednesday night's English language livestream, we believe we have resolved that issue. Thank you for your patience! For those who missed the last few minutes, we will upload an edited video with audio of that part soon.
Livestreaming Schedule and Link
All programs will be on our YouTube channel, unless noted below.
Evenings: Tuesday, June 8, 2021 through Sabbath, June 12, 2021:
7 pm Mountain Time for English language (https://www.youtube.com/channel/UCGkms0uepItUAuTqNa2EScg) or search YouTube for Idaho Conference Communication
Evenings: Tuesday, June 8, 2021 through Friday, June 11, 2021:
7:30 pm Mountain Time for Spanish language
Boise Hispanic Adventist Facebook
Sabbath morning, June 12, 2021:
Sabbath School, 9:30 am Mountain Time, English
Sabbath School, 10:00 am Mountain Time, Spanish
Worship Service, 11:00 am Mountain Time, English
Worship Service, 11:00 am Mountain Time, Spanish
Weekday broadcasts each day – on same YouTube channel
Wednesday through Friday, June 9 – 11, 2021:
8:00 am Mountain Time: Pastor Jim Kilmer, Fires of Pentecost on the Battlefront  
9:15 am Mountain Time: Grant Agadjanian, Claim Your Children Back  
https://www.youtube.com/c/THEPOWERATTHECROSS
               Daily titles:          "What Brings the Prodigals Back?" 
                                             "Claim Your Children Back, part 1"
                                             "Claim Your Children Back, part 2"
Website: creativemediaministries.org
Email: creativemediaministries7@gmail.com
YouTube: www.youtube.com/thepoweratthecross
3:00 pm Mountain Time: Dr Beverly Sedlacek, Emotional Health
         The Cycle of Dysfunction, Wednesday, June 9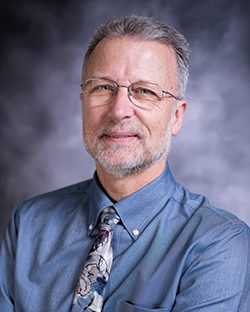 Camp Meeting 2021 will have a different format. In light of the continuing coronavirus pandemic, we are moving to an evening and Sabbath morning only for in-person meetings. Our speaker for the English language is Pastor Lee Venden. He will speak Tuesday through Sabbath (Saturday) evenings and on Sabbath morning. Meetings will be held in the Main Auditorium (gymnasium) at Gem State Adventist Academy. The meetings will be livestreamed.
Lee Venden has never forgotten the joy he experienced when he discovered the difference between knowing about Jesus and actually knowing Jesus. A pastor and educator for nearly 40 years, Lee has sought to know Jesus better and to help others accomplish that as well. He has authored three books and co-authored the internationally popular website, www.moreaboutjesus.org. His sermons can be viewed over the internet and on the various television networks.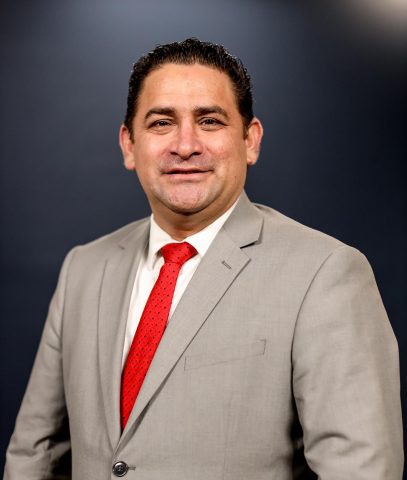 Pastor Dante Godeau is the speaker for the Spanish-language meetings, which will be held in the Gem State Adventist Academy Church. The meetings will also be livestreamed.
Dante Godeau is of Belgian - Peruvian nationality. He married Irina Godeau, and they have two children: Dante Manuel and Irina. He began his Pastoral ministry in 2000. He worked as a district pastor in Peru and Ecuador. He was the Department of Youth, Stewardship and Communications. He was also director of the Faculty of Theology and Music at the Universidad Peruana Unión.
He worked as a pastor in Europe (Belgium and France) in the Spanish, Portuguese and French churches. He was secretary of the Hispanic ministry for the entire European division in the years 2009 - 2011. In the years 2013 - 2015 he served as Director of Personal Ministry, Sabbath School and Evangelism.
In 2016 he was invited to work at the Greater New York Conference and from there he has been ministering to the churches. Pastor Godeau holds a doctorate in business administration, and masters' degrees in leadership and applied theology. His native language is Spanish, he also speaks French, Portuguese and is studying English.  He is currently a district pastor in Rockville Center and in Freeport.
His passion is to serve the church and prepare a people for the second advent.
We are finalizing procedures for in-person meetings. They will include distancing, face coverings, hand hygiene and staying home if you or someone in your household is ill. Reduced in-person seating capacity is available by reservation only. Churches within driving distance of Gem State Adventist Academy have been given a link for members to reserve their seats. Tickets will be sent to those who have reserved their seats beginning May 17, 2021.
There will not be lodging available on the campus and meals will not be served in the cafeteria. Daytime seminars and meetings Wednesday through Friday will not be held in person. We are working with the seminar speakers to provide livestream content. They will provide this remotely.
Children's and youth meetings are rescheduled to 2022. We are hopeful that we will be able to have a normal camp meeting in 2022.
Watch for more information on our social media: Facebook.com/IdahoAdventist, Facebook.com/IdahoCampMeeting, Instagram & Twitter - @IdahoAdventist and in our monthly e-newsletter, Mission Matters . . . in Southern Idaho and Eastern Oregon.