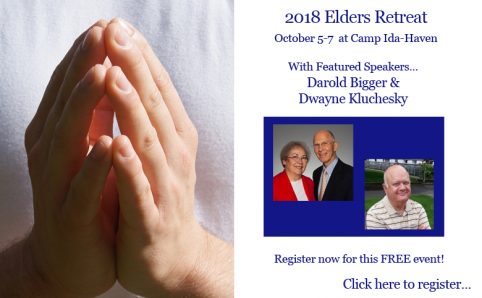 Come be inspired and trained to lead at your local church.
Special emphasis this year will be placed on forgiveness and dealing with conflict. 

This event is FREE for church Elders but those attending MUST register. Click here to register online now.

For more information, or to register by phone, contact Wendy Williams at 208.375.7524 ext. 110.
 
Speaker Bios:
Darold Bigger
Dwayne Kluchesky